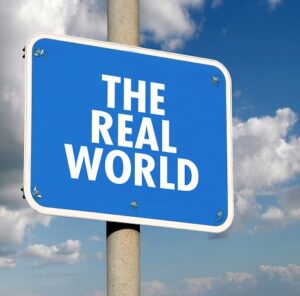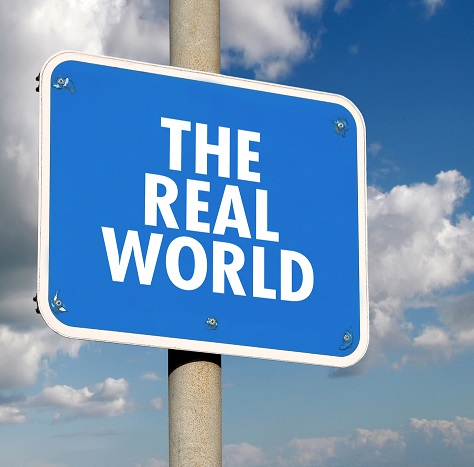 I was kindly invited by Microsoft (Jason Bero more specifically) to speak during their full day workshop at the ARMA Canada 2023 Conference in Toronto. The workshop was titled Pre-Conference Workshop: Microsoft 365 Purview or Data Security, Information Governance, and Risk Mitigation and it was held on Sunday July 16, 2023. You can find it listed here: Conference Program/Sessions (goeshow.com).
Jason asked me to talk about what I have seen in the real world, when helping our customers implement Microsoft Purview. A huge thank you to all the people that spent their Sunday with us! I hope you enjoyed the session and found my part helpful.
These are my notes from that session for both those attendees and anyone else that might be looking for recommendations or suggestions on how we implement Microsoft Purview. These recommendations may or may not work in your organization… you may require something very different… and your mileage may vary! Please reach out if you have questions on either Twitter Twitter (@AntonioMaio2) or Antonio Maio | LinkedIn.
Microsoft Purview Implementation Order
This of course depends on a customer's priorities, but we often recommend implementing Microsoft Purview solutions in the following order:
Information Protection & Sensitivity Labels
Sensitivity labels are a fundamental component within Microsoft Purview and Microsoft Defender that helps the other security and compliance solutions be much more aware of the type of data that they are enforcing policies on… this is often why we start here. It allows us to make policies in those other solutions very specific to the type of data they are dealing with.
We typically break this roll out into 2 high-level phases:

Phase 1: Roll out Sensitivity Labels to Users (emails/docs & teams/sites)
Phase 2: Bulk Classify Existing Content (online & on-premise)
Data Loss Prevention
Crawl, Walk, Run Approach
Start with Cloud, Endpoint and then Non-Microsoft Data Sources (via Defender for Cloud Apps)
Records Management & Data Lifecycle Management
After that, the order varies greatly depending on the customer's priorities. Often we move onto the following solutions:
eDiscovery Premium
Insider Risk Management
etc.
Or the order might change depending on where the customer wants to go next.
Microsoft Purview Information Protection
Always Start with a Pilot
Pick a friendly business group (or two)
Do not pick your hardest groups
Partnership between IM & Cyber
Consider including some sensitivity labels with Encryption & User Defined Permissions Be open to changing your labels based on Business User feedback
Include Sensitivity Labels applied to Documents and Emails
Metadata (automatically added)
Content Markings
Protection
Rights Management
Include Sensitivity Labels applied to Teams & Sites
Private or Public Group
Allow Group Owners to Add External Guests
Control sharing options from SharePoint Sites
Unmanaged Device Access
Keep your sensitivity labels to a manageable number
The number should be manageable for your employees to use & understand
Recommendation: between 3 and 5 labels
Naming is Everything
Choose a name for your Data Classification initiative
Name your sensitivity labels
Build your glossary
Be consistent everywhere
Pick a default label and make it required
Default Label

Select a default label that does not encrypt content
Make the default label the one that represents the majority of content in your organization, which for many is the mundane content we create and share everyday. It is not particularly sensitive, but we don't want it to leak out either.
This will be the hardest label to pick and the hardest one to name – we typically choose names like General or Internal or General Business.

Make it Required – From this day forward, as a matter of corporate policy, we are labeling all emails, documents, teams and sites.
Unified Labeling Client vs. Built-In Labeling
Determine how many policies to deploy
Consider desired configuration for file & container labeling
Consider the risk of making changes in Production
Try to minimize the number of policies that each users receives to 1 – Information Protection can have a hard time when a user receives multiple policies that have conflicting labels.
Display your labels
Consider carefully the settings for the following options. Consider the culture of your organization, what some words might mean and remember those that might be color blind as well.

Header
Footer
Watermark
Color-coding
Make use of the "Learn More" link
This is one of your first or second opportunities to give users more information about when they should use certain labels, when they should not use them, give them examples and give them non-examples.
This is one of the places where user education starts for Microsoft Purview Information Protection and Sensitivity Labels.
Adoption requires employees understand…
WHY we're doing this
WHAT the labels are used for (downstream impacts)
WHY they should care (what's in it for them)
Microsoft Purview Data Loss Prevention (DLP)
Always Start with a Pilot
Partnership between IM & Cyber
Use a Crawl – Walk – Run Approach
Crawl phase = Pilot
Pilot is

not

defined by Business Groups or Friendly Pilot users
Include the entire organization in all phases
Start with Cloud Microsoft 365 DLP

Email, SharePoint, OneDrive, Teams
DLP Deployment Crawl Phase
Determine which Sensitive Information Types (SITs) DLP will scan for

Do not choose all SITs
Recommend country specific SITs + Technology SITs

Monitor Mode only
Include Entire Organization in configured policies
Evaluate results for False Positives, fine tune, and move on to WALK
DLP Deployment Walk Phase
Again… include entire org
Fine Tuned SITs

Include additional SITs if needed
Include custom SITs if needed

Introduce low-impacts changes to user experience

Policy Tips/Recommendations
Warnings

IMPORTANT: Introduce communications to users & change management planning/activities
DLP Deployment Run Phase
Again… include entire org
Fine Tuned SITs
Introduce Blocks, more warnings, more policy tips… more user impacts
May require Corporate Policy changes
IMPORTANT: Communications to users & change management activities
Microsoft Purview has 4 kinds of DLP
Cloud DLP (focused on Email, SharePoint, OneDrive, Teams chat/channel and Teams Files) – we always start by rolling out Cloud DLP
Endpoint DLP
DLP for Non-Microsoft SaaS Apps (through policies in Microsoft Defender for Cloud Apps)
On-Premises DLP
Microsoft Purview Records Management & Data Lifecycle Management
Records Management: Core Part of the Cybersecurity Team
Traditional IM roles do not highlight its importance
Real (defensible) disposition reduces an org's attack surface

Key cybersecurity objective

Risks to both under-retaining & over-retaining data

Key cybersecurity objective

RM is at the table as part of Cybersecurity decision making
Always Start with a Pilot
Pick a friendly business group (or two)
Do not pick your hardest groups
Consider your SharePoint Online information architecture
Consider both retention schedule/file plan & business processes
Define Spaces Approved for Records & Transitory Information
Email -> Transitory
OneDrive -> Transitory
SharePoint -> Records and Transitory
Microsoft Teams Files -> Records and Transitory
Microsoft Teams Chat & Channel Conversations -> Transitory
Automate as Much as Possible
Users do not provide a lot metadata
Users are even less likely to specify a document's retention label
Users often do not understand the retention schedule or file plan

And we should not expect them to!
Don't Underestimate the SharePoint Information Architecture
IA includes… Sites, libraries, folders, document sets, content types, taxonomy, metadata fields, search, navigation
Work towards a balance between locking it down and allowing users to establish IA for their business
Typically drives automation in RM & Sensitivity
Customize Disposition Process
Built-in review & approval experience
Multi-stage approvals
Full customization through Power Automate & SharePoint

Retention Ends -> trigger a flow
Flow adds item to a list
Power Automate batches items, determines disposition authorities, sends batch notifications, tracks approvals

Performing customization of the disposition process is typically not part of a pilot, but the need for it is often an outcome of analyzing the pilot feedback
Complexities of Event-Based Retention
Supports any type of event
Complex infrastructure makes triggering events challenging
Consider integration & customization options

Enable those triggering event with access to Purview Portal (RM solution)
Integration with 3rd party system
Power App/Power Automate on SPO page
Power Automate to inspect event date metadata column on documents periodically
Power Automate to assign label at time of event (label triggers on labeled date)
Retention of Audit Logs
90 days -> Microsoft 365 E3
1 year -> Microsoft 365 E5 (includes faster access to audit date)
Up to 10 years -> Microsoft 365 E5 + 10-Year Audit Log Retention add-on license
These are per-user licenses, which means that the audit logs for users that have a particular license are retained for that long. So if you're in a mixed license environment, some logs may be retained for 90 days and some may be retained for longer.
What if you need to retain audit logs (for disposition records & other) longer?

Manual: Periodically (once per month) export disposition logs & store CSV in SPO library
Automatic: Build a custom solution/configuration which ingests audit logs into Azure Sentinel (which retains them up to 2 years) & route to another SIEM where you control how long logs are retained, into SQL or into Data Lake
Thanks again to Jason and Microsoft for the opportunity to share my insights with you on implementing Microsoft Purview!
Enjoy,
– Antonio